With 'PeopleOfThisPlanet', we want to highlight one social issue, because we think it has all characteristics to become of utmost importance: that of an ongoing exorbitant urban growth in all major cities around the world, but especially in the Developing Countries. If this issue is not taken care of, it will grow in the next few decades to become an even bigger disaster than it already is. The people caught in this disaster will mainly be youth. Poverty-related factors that even greatly enhance the magnitude of this catastrophe are AIDS, violence, drugs and a self-enhancing pattern of all these. The project 'PeopleOfThisPlanet' is dedicated to this situation. In the starting phase, this will be done mainly through bringing together information into an in-depth analysis. Later on, we envision funding small projects, mainly to learn and analyze from the field. We are interested to learn what works and what doesn't. With a very clear view about this, PeopleOfThisPlanet can be used as a Quality Label to a number of such projects. Around 10% of our revenues will go to these and we invite other companies to do the same.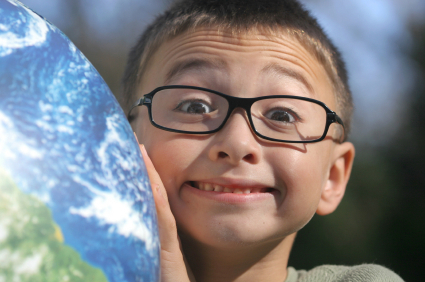 We are convinced that in any situation, people have more internal resources (Inner Strength) than is apparent at first glance. Our main goal is to work towards a mental environment in which people can use the own mental strength to ameliorate the own situation. It's important to make use of the natural drive towards happiness to deepen this emotion. In this, we attain inner strength and the drive (deep motivation, energy) to accomplish things in the most durable way even with little resources.
The mental environment that we envision is based upon the 5 Aurelis ethical principles (always involving the deeper self) + some more:
Openness
no 'placebo' openness in communication with others, as well as with the own deeper self
Respect
non-aggression towards individuals and cultures no cutting away an essential part of the total human being
Depth
towards 'total person': ego-transcending, not ego-diminishing non-dualistic thinking, strength of total person orientation towards bringing together, also people in all kinds of communities
Freedom
acceptance + openness -> going beyond any 'symbol' "It's always OK" – including the desire to change if this desire comes from deeply.
Trustworthiness
lots of information people join through a structured intake, showing understanding of project and ethical principles clear structure of responsibilities
Energy
deep motivation towards real internal growth from the root on >< New Age 'growth' resilience: not giving up, trying again and again
Beauty
pleasure, enjoyment in all things beautiful a golden gate towards deep inner life
Simplicity
not necessarily little, but never 'too much' as what stands in the way for further personal growth
Strong desire, no frustration
>< desire that originates in frustration and never gets enough frustration-less desire only needs a minimum to have a good life the same in daily matters as in 'big issues'
People of this Planet
Together, these form a mentality that one can choose to adopt. For this, one doesn't have to be rich or poor, black or white, Catholic, Muslim or Hindu. It's also a basis on which a continuous process of personal growth is possible. Within this basis people of all kinds can recognize each other and sympathize. There is no 'alien', no 'stranger', no 'enemy'. There are only 'total human beings'. All people of this planet.